Welcome to the Imperial Empire Wiki
Your gateway to information on everything Imperial
Our Main Discords:
Imperial Minecraft Anarchy: https://discord.gg/mBYU99PnJz
Imperial Shard: https://discord.gg/byWTrkj2VH
Wiki was created by DavidPrydain in September 2019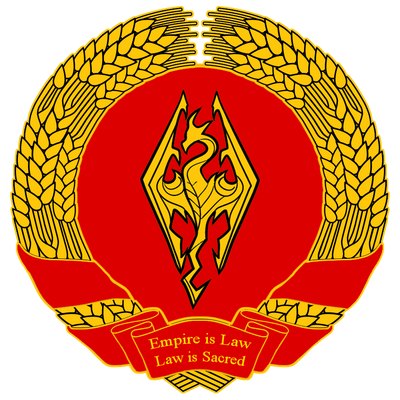 The Imperial Team!
The Imperials are a Minecraft group of players which plays on multiple anarchy servers such as 2b2t, 9b9t, and 0b0t, and more! The Imperials were inspired by the Imperials from the elder scrolls universe and the ancient civilization known as Rome.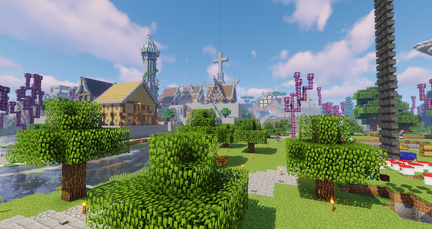 Founded in 2014 by Legatus as a small group of inactive Skyrim fans playing on Minecraft,
The Imperials is now the biggest and most famous (in good or bad) multi Minecraft server group of all time.
Since the revival of 2016, the group has never stopped growing in popularity and number of members. Known for having the 2 best pvpers in anarchy, The Imperials gain victories after victories and nothing will ever stop them...
Here is a list of some pages that you can visit 🙂👍
The Logos of the group!!
Imperial Logos (past and present time)
This logo was introduced in 2014 by Legatus, it was meant to represent a reversed Dragon. It has always been used ever since in PVP outposts and bases. The Imperials also build these when they win a fight.
First Banner: From 2015 to 2017 (Lego and Titus), the Imperials started using banners to represent the group. The first Imperial banner had a blue background with a white and a red cross.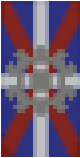 Second Banner: The second Imperial Banner was introduced by the emperor MrCk10 when he came back to the group in 2018, but this banner was mainly used in 2019 and 2020 when the group became popular once again.

The Official Banner (from March 2021 to now):
First made by Wyvern (an imperial member recruited in 2019) for his bases, This banner was pretty popular in new branches such as the 5b5t one. Brickzebra, on the 6th of March, made this banner the official banner of the Imperials, for now, and until it gets changed again.
He also told the centurion that they could change the background of the banner to make it fit with their branches/divisions.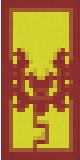 This logo was always used as the main logo of the group but was never built in the game until 2020.